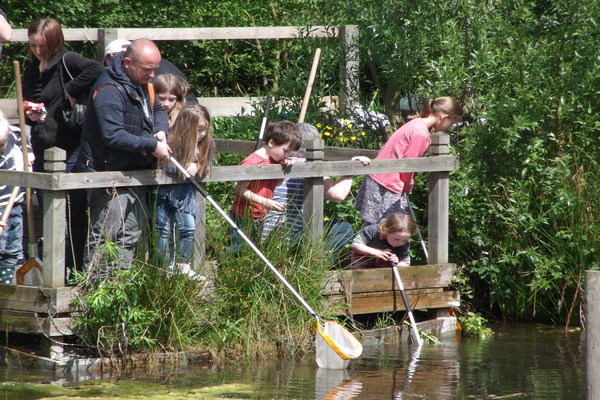 Our experienced speaker is available to give a talk and presentation to your group.
Talk subjects can include 'The History of the Marconi Ponds site', 'The Development of the Marconi Ponds Nature Reserve, 2007 – now', and 'The Friends group and how we support our Volunteers'.
Please email us to discuss your interest or use the Contact Us page.
If your group would like a Tour through the nature reserve, including information about the wildlife and how the project is managed and developed, please use the Contact Us page. We usually ask for a small donation as these visits are organised to suit each individual group, at a day and time convenient to you and when our volunteer can lead this tour (lasts approx. 1 hour).
We take part in the Chelmsford Heritage Open Days.  Tours explaining the history and development of the site are led by volunteers from the Friends of Marconi Ponds Group. Refreshments are provided at the end of the tours and an opportunity to ask further questions and explore some of the 'finds' which we have dug up on the site. We plan to take part in the next Heritage Open Day in September 2022 after 2 years of disruption due to COVID-19. In 2021, in place of the live visits, a 'Virtual Marconi Walk' was recorded which gives an interesting insight into the history of Marconi in Chelmsford.
Virtual Marconi Walk – Heritage Open Days Chelmsford 2021 – YouTube