Wildlife Talk – The Life of Frogs. Thursday 7th March, 7.30pm (Free) Parks Depot, Waterhouse Lane (next to Tesco Express).
Our evening will start with a short up-date on the previous year's events on the Nature Reserve, following by a talk and presentation will be given by Kathy Wormald, Chair of the national charity Froglife  www.froglife.org
This will be followed by refreshments, wine, soft drinks, tea and coffee and nibbles. Do bring along your friends and family.
Adopt a Species with Essex Wildlife Trust
Voting closes at the end of January 2019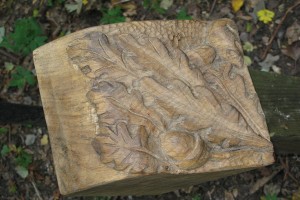 This year it's a choice between the following 4 species, all of which are already part of a supported EWT project, our adoption donation will help support this work.
The Brown Hare:    Hare numbers are in decline and they need our help. They are the fastest mammal and can reach 43mph! Look for them at Blue House Farm nature reserve.
The Hedgehog:       Small, round, brown and famously covered in spines, the Hedgehog is one of the most familiar of Britain's wild mammals. Hedgehogs are declining across the country.
The Barn Owl:        The Essex Barn Owl Conservation Project, led by Essex Wildlife Trust, has resulted in increased numbers of chicks across Essex.
Heath Fritillary:     One of Britain's rarest butterflies, they are relatively weak flyers and are usually seen low down, they like newly-coppiced areas. See them at Belfairs, Pound Wood or Little Haven nature reserves in South Essex
Please VOTE for 2 Species on our Contact page or go to our Facebook page and leave your votes there.
Practical Session – Saturday 19th January – 1.30 – 3.30pm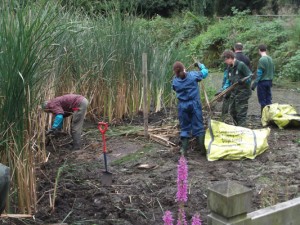 We had a brilliant session with 25 of us, we welcomed some new young volunteers with their adults. We got lots of jobs done on the Nature Reserve and it wasn't too cold and grey.
As well as the usual litter pick, a group worked at creating a dead hedge alongside the footpath in Dingly Dell. Another group worked on placing bark chippings around the base of the new trees we planted last Autumn. This helps to supress the nettle and bramble growth which can quickly overcome the small whips. We'd planned to top up the bark chippings around the activity trail equipment, this needs doing regularly but it shows that the equipment is being well used. We all enjoyed the hot drinks and chocolate biscuits at the end of the session.    
Future Practical Sessions – 2019   
Saturday 16th February 1.30 – 3.30pm
Saturday 16th March 1.30 – 3.30pm
Saturday 20th April 1.30 – 3.30pm
OPEN DAY  –  Saturday 18th May  1.00 – 4.00pm   –  OPEN DAY
Saturday 15th June  1.30 – 3.30pm
Saturday 20th July  1.30 – 3.30pm
We don't meet in August
Saturday 21st September 1.30 – 3.30pm
Saturday 19th October  1.30 – 3.30pm
Saturday 16th November 1.30 – 3.30pm
We don't meet in December

Download leaflet of dates for volunteer activities at Marconi Ponds Nature Reserve
News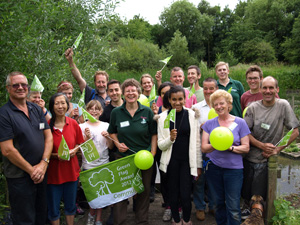 Green Flag Community Award
We have been awarded a Green Flag Community Award again this year! Success in this is a way to recognise all our supporters who have worked so hard on the Nature Reserve throughout the past 12 months. We can't do it without you all!
Last year we had a 'mystery shopper' judge so we were not able to walk round the site with them and explain what we had been doing to develop the nature reserve. This year we have put in our application and will have a judge for a face to face judgment, so we hope we will be successful again.